Plans OK'd For Industrial Park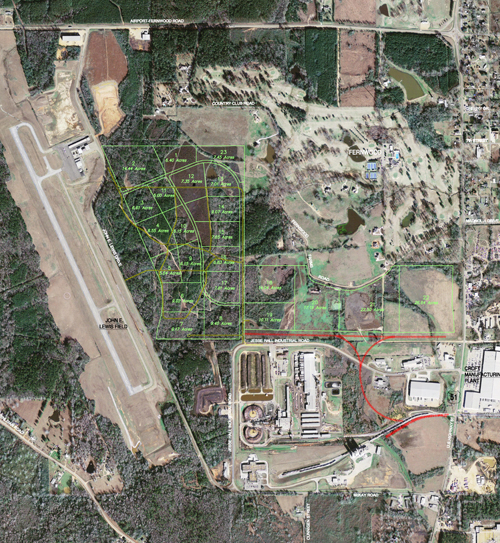 Pike County supervisors agreed Thursday to help make Gateway Industrial Park "site-ready" by paying an engineering firm to take care of paperwork and regulatory requirements.
Supervisors will contribute one-third of the $71,200 cost for Neel-Schaffer to provide an environmental assessment, wetlands report, threatened and endangered species survey, archaeological and historical investigation, site development plan, geotechnical assessment, site utility planning map and zoning map.
The Pike County Economic Development District and a consortium of power companies will each pay a third.
Taking care of the requirements will make the  for the 240-acre industrial park more attractive to prospective industries, supervisors said.
"This is something we can actually present to prospective clients," said Supervisor Faye Hodges.
In a related matter, road manager Mike Duncan asked the board to consider reimbursing the road department for using a county bulldozer to grub 140 acres at the industrial park.
A recent bond issue includes funds for grubbing the acreage.
Duncan said using the county dozer will be cheaper than contracting the work.
Supervisors asked county administrator Daniel Calcote to check with the audit department on the matter. Board attorney Wayne Dowdy said he thinks it will be permissible.
"They are doing things in support of a bond issue project that they would ordinarily not do," he said of county road employees.